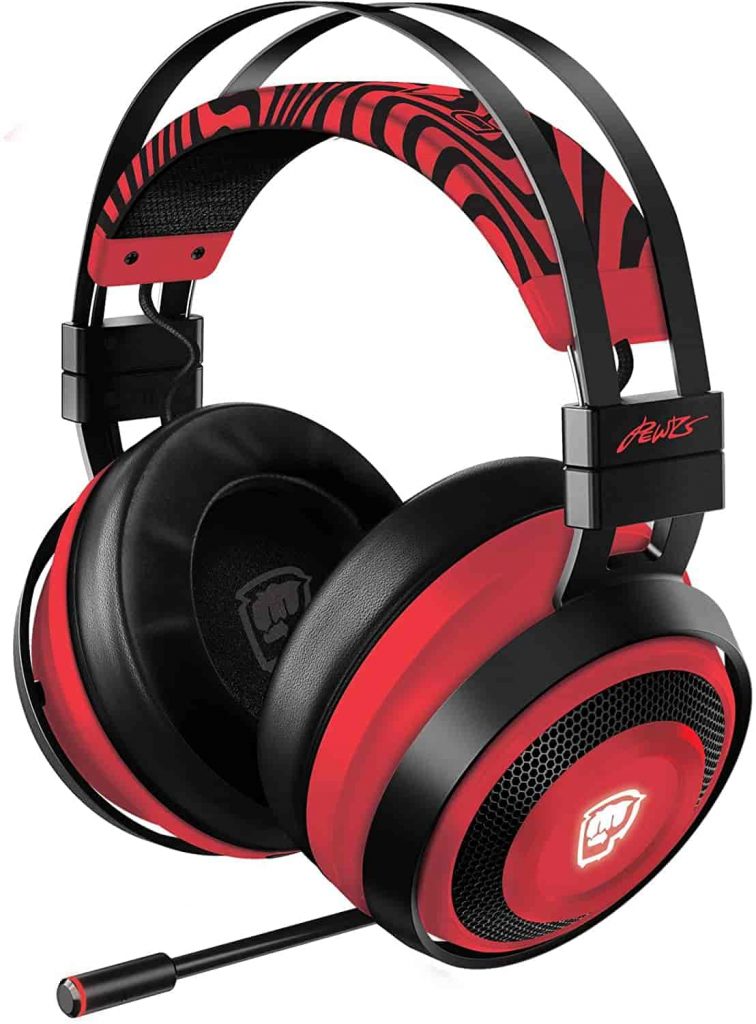 Though Pewdiepie needs no introduction, for those of you who don't know, Pewdiepie is certainly the most famous and well-known YouTuber as of today with 100+ million subscribers.
With a simple description, "I make videos" describing literally what he does, Pewdiepie has managed to create a loyal and enormous online fan base that has made him one of the wealthiest content creators on YouTube. He's most famous for his "Let's Play" videos, reaction videos, and video game commentary.
His personal style, humor, and fusion of both with gaming are what got people talking back in 2012, years after he started. He is the pioneer of mixing comedy and gaming, two genres nobody thought could blend together. He practically redefined Minecraft, and that is precisely when he rose to popularity.
It's not just that, Felix Arvid Ulf Kjellberg or Pewdiepie put out a variety of content from podcasts, playing fan-made games, vlogs, partnering with other YouTubers, collaborations, which resulted in him grabbing multiple layers of interest and gaining the existing widespread demographic he's currently enjoying.
Realizing the surge in popularity of Youtubers and the power they hold in influencing people in this day and age, companies like Razer established partnership branding with Pewdiepie to launch limited-edition Custom red Kraken V2 Headset which was designed keeping esports in mind and was super hyped by every overzealous "Bro" from his "Bro Army". Up until 2021, Felix has been using this model, and even before that he's been loyal to Razer gear for the longest time.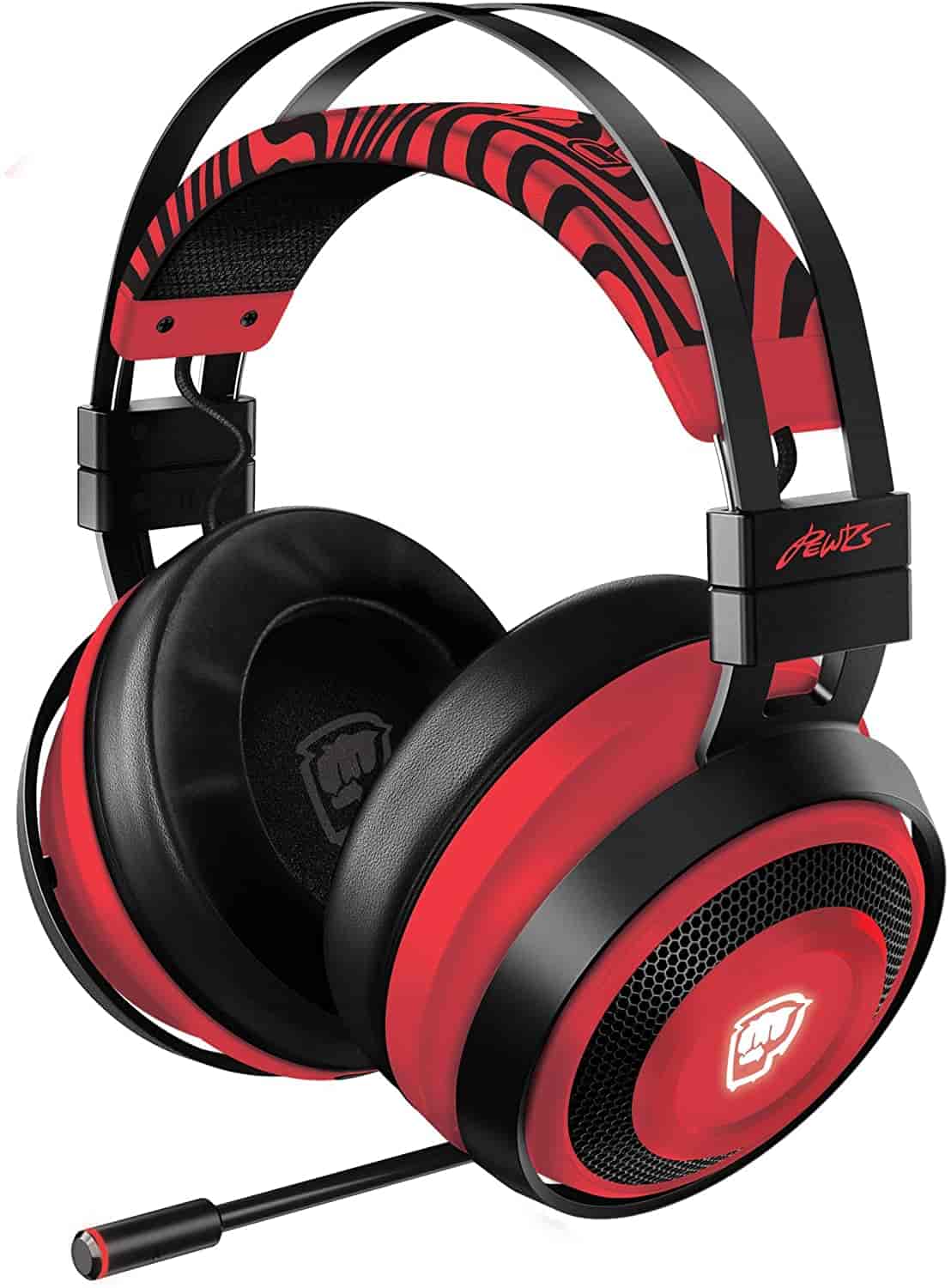 Razer Nari Ultimate – PewDiePie Limited Edition Headphones
Superb headset with soft ear cushions
Great sound quality even for music
Light and comfortable
High-quality material
Pewdiepie's Current Headphones
As seen in his latest videos, Pewdiepie has shifted to the modified version of the Razer Nari Ultimate that has not been altered in any way besides the aesthetics (in conjunction with AKG Pro Audio C414 & RODE PSA1 Microphone Arm). This modified version is called Razer Nari Ultimate Pewdiepie Edition and sports Pewdiepie's signature "BROFIST" logo. This is a premium wireless gaming headset featuring some very interesting specs. Let's break them into the design, built, quality, performance, and functionality and see if they're worth the hype or not.
Build, Design and Functionality
Undoubtedly, Razer Nari Ultimate is an eye-catching headset with its signature black pattern and bro-fits on each cup. The metal headband and plastic earcups give a comfortable fit as they've specifically been engineered to distribute weight equally along with the band and avoid causing fatigue or headaches during long gaming hours.
The soft ear cushions have a cooling gel that reduced heat build-up and won't let the ears sweat, all while providing impressive sound isolation. And, the best part? They come with a slot in the earpads for side frames of your glasses to slide through. So, if you're somebody who's been struggling with wearing spectacles and headphones together, you need to get these!
Unlike any other Razer product, Nari Ultimate features a lightweight and self-adjusting headband that adapts to the shape of the user's head and gives the perfect fit as it promises. Moreover, the unidirectional, retractable mic features an audio adjustment wheel and mute buttons right at the headset so there's less distraction when you're immersed into a game. It lets you create your own balance between in-game chat and the overall game audio. The part that probably makes this headset look its best at Pewdiepie's head is its RGB lights on each side configurable with Razer Synapse.
Also read: Best Budget Graphics Card
Performance
Nari Ultimate Pewdiepie Edition headphones are great for gaming due to their Hypersense Haptic Intelligent Feedback drivers. You don't have to install special software to use this feature as it is completely hardware-based. This versatility of usage gives Razer Nari Ultimate an edge over other headphones in the same price range.
The Hypersense Haptic feedback gives you the most immersive gaming experience with its ability to vibrate with audio cues in the game. It will make you feel every bit of the game, for instance, if there's an explosion or you get hit or shot in the game, you'll actually feel it!
With such intense audio-realism, positional accuracy, and in-game immersion, the THX Spacial 7.1 Surround Sound feature is just a cherry on top! This enables Nari Ultimate to pick frequencies and shapes of game audio and convert them into rich, lifelike haptic vibrational effects that deliver every sound cue from every direction with such clarity that you get immersed in a sphere of sound and are better able to timely react to every event.
The vibrations flow smoothly and accurately from right to left with varying intensities to match where and how far the audio cue is coming from. This ultimately elevates all your gaming performances even if you're a newbie. The accuracy this next-generation surround sound offers is one of its kind and honestly, a little frightening. It'll help you hear your enemies trying to sneak up from behind, thunder effects, even the leaves rustling. The low-distortion sound, accuracy, and realism are probably what made Pewdiepie pick them in the first place.
Other features
When it comes to performance, durability, and longevity, Razer stands matchless! Although these headphones are wireless and connect perfectly with any PC or PS4, they still include a BT dongle and can be turned into a wired headset by connecting an AUX cord/cable to the 3.5 mm phone jack. The wireless range is an impressive 12m/40 ft, with a wireless frequency set at 2.4 GHz. The frequency response is 20 Hz to 20 kHz with 107 sensitivity.
What other Headphones does Pewdiepie use?
As mentioned earlier, Pewdiepie has been using Razer gaming gear forever, especially headphones. The Razer Kraken Pro V2 houses 50 mm custom-tuned drivers and a design that allows tremendous flexibility to the gamer. It must be said that this headset has its fair share of issues but overall, the pros would overweigh its cons any day!
These headphones also sport a retractable, unidirectional mic that can be adjusted according to the gamer's needs. And, of course, the main attraction here as well is the sound quality. They deliver crystal clear sound with every little detail at highs as well as at lows from its unique sound signature. This lossless audio allows you to focus more and play better.
The design and build quality of Kraken Pro is, again, praiseworthy. The optimum forms used in the ear cushions allow a comfortable fit for the ears making long gaming sessions convenient and more enjoyable.
It also features a Bauxite aluminum headband that adds flexibility and durability to the whole equation. Without sacrificing comfort, the headband can stay on your head for an hour. Unlike Razer Nari Ultimate, Kraken Pro V2 is a wired headset and features a virtually indestructible Kevlar wire that won't break even after years of harsh usage. The wire can go up to 6 feet in length if used with a splitter adapter (4 feet long without a splitter adapter) giving the gamer the much-needed room to move around. All in all, it is safe to say that Pewdiepie has been using great gaming gear ever since he started.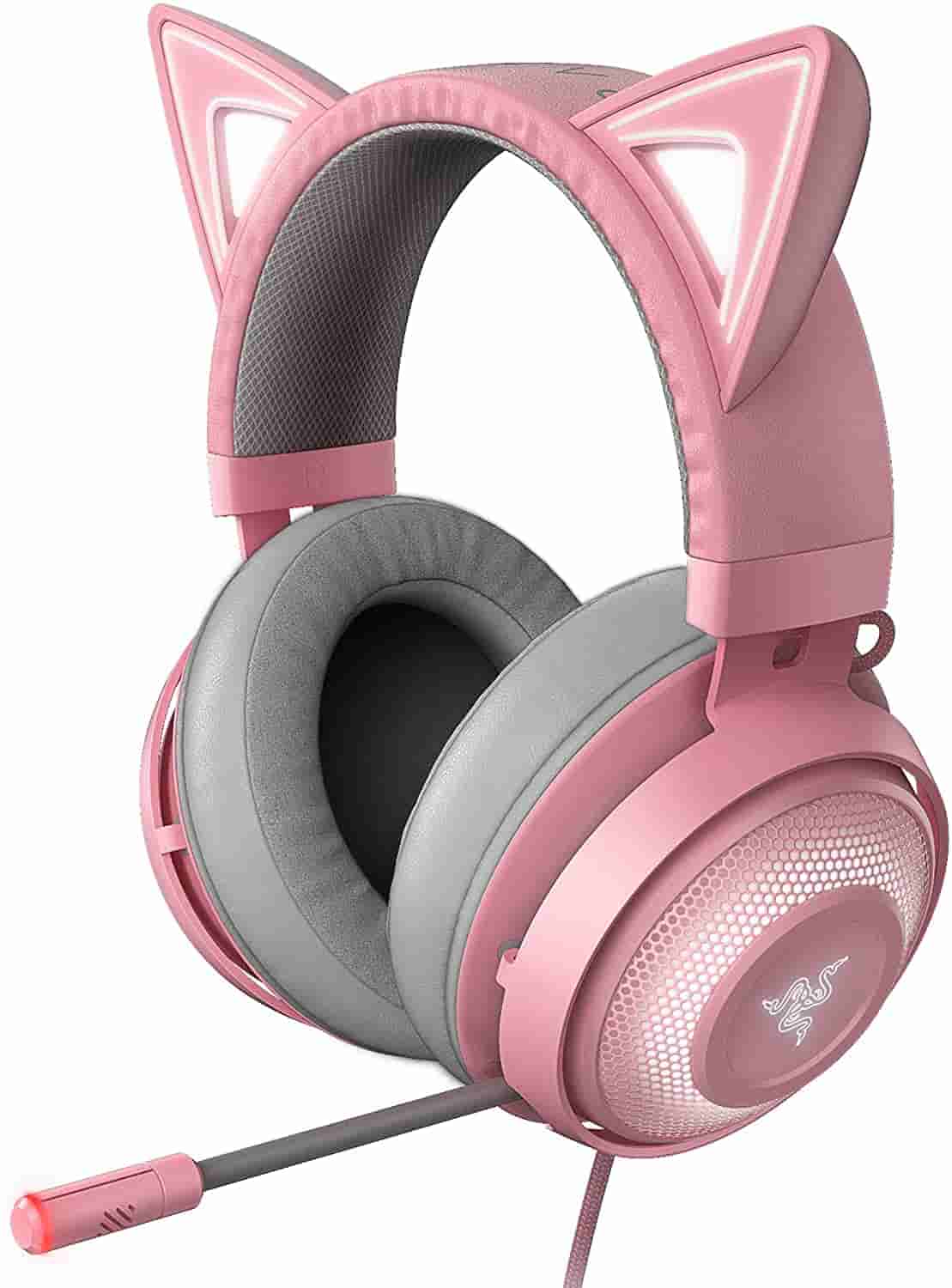 Superb headset
Great sound quality even for music
Light and comfortable
High-quality material
Conclusion
If you're a Pewdiepie stan, you must be eager to get your hands on every gaming accessory he uses. Needless to say, they sure are all worth the attention and hype. Every product and gaming accessory you see in Pewdiepie's videos is top-quality with the best features out there.
Hence, if you're planning to pick Pewdiepie's pace, investing in Razer Nari Ultimate Pewdiepie Edition will be the best way to go about it. They offer superior comfort, impressive sound quantity, and a lot more.
In all accounts, the Razer Nari Ultimate stands amongst the best gaming headphones on the market. The Pewdiepie edition of Razer Nari Ultimate is perhaps the most reviewed and favored amongst techies, YouTubers, gamers, and of course all the "Bros".
Other Razer Headphones We Recommend
Also read: Top 10 Best Corsair Mouse