Looking for the Best TKL Mechanical Keyboard?
Being a gamer and a writer, the one thing that I realized is how important a good keyboard normally is.
Table could not be displayed.
These things are generally overlooked by a lot of people and I would never suggest anyone go through that because if you don't own a good keyboard, you are missing out.
However, not all the keyboards are made the same.
As a matter of fact, in the modern-day and age, there are a lot of differences that are available now.
For instance, gone are the day when you were only tied to full-sized keyboards.
If you don't want those, you can always go for Tenkeyless keyboards, or even shorter at 60% keyboards.
However, today, we are going to take a look at the best TKL mechanical keyboard. It is safe to say that there is nothing out there that can beat a mechanical keyboard. Therefore, let's not digress and have a look.
The table below contains a full summary of our findings for each Tenkeyless Keyboard.
Top 7 Best Tenkeyless Mechanical Keyboards
1.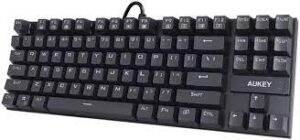 AUKEY Mechanical Keyboard TKL – Best TKL Keyboard
Clicky blue switches for easier typing.
Compact TKL design.
20 presets of RGB lighting and 7 color settings.
Full N-Key rollover with anti-ghosting.
Check on Amazon
Before you decide to look the other way, you need to understand that Aukey is a pretty popular brand.
You may have seen their cables, chargers, or their power banks, So, when they decided to release a mechanical keyboard, I was surprised, to say the least, because I didn't expect that.
However, the Aukey mechanical TKL keyboard is real, and after spending some time with the keyboard, I can tell you that it is great.
Now the good thing is that if you are looking for something unassuming, this is the keyboard that you should be going for. But I know you might be wondering.
How can an RGB keyboard be unassuming? Well, turn off the lights and the Aukey keyboard looks like your average office keyboard.
This is great as it can be used in several environments including your office but you have to be sure that you are not disturbing anyone else because the keyboard is only available in the clicky blue switch variant and can be noisy for those who are not expecting you to type that fast.
The overall feel of this keyboard is solid with minimalistic design, great looks, and honestly, surprisingly tastefully done RGB lighting. Which is not something you will hear me say all the time. The matte black chassis is complimenting enough for almost all environments.
I do have some concerns though. Aside from a lack of switch options, the keyboard has a fixed wire. Don't get me wrong, this shouldn't be a problem but if you are like me who likes to travel with their keyboard, this is just an added factor that you will have to take care of.
Overall, the Aukey Mechanical Keyboard TKL is something that I would get my hands on as a personal keyboard. It has great performance, the switches feel smooth, and the matte black design is just what I want to get my hands on.
Granted, the lack of removable cable is something that might bug a few people, but it is not something that is going to be a deal-breaker.
2.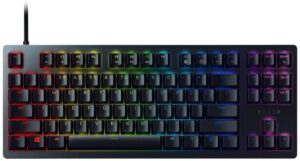 Razer Huntsman Tournament Edition – Runner Up
Double shot PBT keycaps for added durability.
Razer Linear Optical switches actuate at just 1.0mm.
Detachable USB Type-C cable for easy carry.
Razer Hypershift allows for fully programmable macros.
Check on Amazon
Razer as a keyboard manufacturer doesn't need an introduction. Wait, let me rephrase that, Razer as a company does not need any introduction.
I understand that they have had a rocky past because of how their peripherals were notorious for being overpriced and simply not good enough.
However, that changed with the Razer Huntsman and Huntsman Elite since those keyboards used inhouse switches that were better in every way.
Not just that, Razer expanded on the lineup by releasing the Huntsman Tournament Edition, which we have with is right now.
Now the Huntsman Tournament Edition is a lot of keyboard for how small it is. This means that you are getting a feature set that you would expect from a higher-end keyboard like the Huntsman Elite. Even the Huntsman Elite doesn't ship with PBT double-shot keycaps, so you get the point.
The light and the compact overall frame are brilliant and while I was worried about the structural rigidity at first, I am happy to report that the Huntsman TE is not going to break thanks to a sturdy build quality that you stand behind.
The linear optical switches are where the magic as at though. My keyboard has their clicky switches and while those are excellent, if you want hair-trigger like a response, you should definitely get this keyboard because they are super-fast, and honestly, for some, an absolute game-changer. 
The detachable cable is a godsend, especially for someone like me who prefers to travel with their keyboard so I can game or type while I am away, and having this feature on the Huntsman TE is just excellent.
My only gripe here is that the hair-trigger like actuation can go ahead and result in a few typing mistakes, but can be mastered fairly quickly.
Overall, the Razer Huntsman Tournament Edition is the keyboard you should be getting if you are looking for a great gaming and typing experience. Granted it is not the cheapest mechanical keyboard in the market, but it more than justifies the price.
3.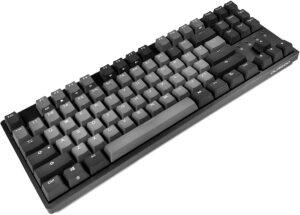 Durgod Taurus K320 TKL – Durgod Best TKL Mechanical Keyboard
Comes with a USB Type C to Type C or Type C to Type A for easy connectivity.
Lots of Cherry MX switches to choose from.
Sturdy chassis.
PBT double-shot keycaps for added durability.
Check on Amazon
The world of gaming keyboards is a wonderful one. Once you scratch away the usual suspects, you start finding some amazing options from brands that not many of us know about, in the first place.
This is where Durgod comes into play; a brand that was relatively unknown to me up until now.
However, that is not to indicate any hard feelings for them as I have found their Taurus K320 TKL to be one of the finest options available in the TKL sphere, and I am going to tell you just why I find this keyboard so good.
Now one of the things that I love the most about this keyboard is that Durgod allows you to go all out as far as the customization is concerned.  You can choose from custom stock keycap sets to different lighting.
However, if that is not enough, you also have a choice to choose from a wide range of Cherry MX switches, some of which I never heard of, either.
The overall build quality is one of the best I have seen in the business, and the PBT double-shot keycaps just added more benefit here. The keyboard itself is fully programable, and you get a pretty nice set of accessories bundled with the keyboard.
Honestly, after using it for some time, I couldn't find anything wrong with the keyboard, to begin with. Yes, it is slightly more expensive than the competition but does justify the overall price by letting you customize it to your taste.
Overall, the Durgod Taurus K320 TKL is the one keyboard that surprised me the most and that is a good thing. In a market full of keyboards that all look and feel the same, this one managed to stand out the most and in a good way. 
If you want something that will not disappoint you under any circumstances, this is what you should be going for, because the performance that it delivers is exceptional.
4.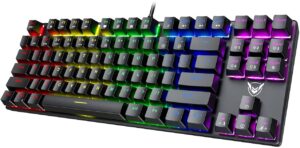 PICTEK TKL – Mechanical Gaming Keyboard
27 lighting modes that you can choose from.
Blue switches for a clicky response.
Full N-key rollover and anti-ghosting.
Doubleshot injected keycaps for added durability.
Check on Amazon
The world of mechanical keyboards is a surprising one. At one spectrum you have a high-end keyboard, and at the other one, you have affordable ones. While the difference might not be apparent right away, to an unsuspecting eye, they are all the sake. 
The Pictek TKL mechanical keyboard tells a similar story. Wherein, it looks like it is going to cost at least $100, but it is a lot more affordable and guess what? Works just as well as a high-end keyboard, except a few quirks here and there.
Now right from the get-go, there is nothing majorly different about this keyboard. The biggest selling point refers to how affordable it is and that certainly is a good thing for everyone in the market. However, even after being affordable, the keyboard is pretty good.
It is a fully mechanical keyboard as you would expect with Cherry MX Blue clone switches, as you would expect but it works surprisingly well. You can blindfold me and ask me to run a test and I would not be able to tell the difference and I have used countless keyboards in the past.
Additionally, the RGB lighting looks good. However, you must understand that the keyboard does not have any customization, and these lights cannot be controlled individually. If you are okay with it, keep reading.
The build quality is great through and through and I was particularly surprised when I found out that the keycaps are double-shot injected, which made me like this keyboard even more.
I will be honest, the PICTEK TKL Mechanical Gaming Keyboard, does feel like a great keyboard, to start with. If you are on a budget but you still want a taste of what it is like to own a mechanical keyboard, go for it. You will be surprised just how good of a performer it is through and through and there will not be any disappointments, either.
Just make sure that you know what you are getting yourself into and no surprises are waiting for you once you buy this.
5.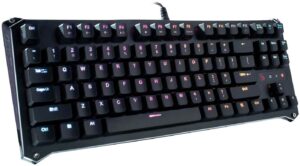 Bloody B930 TKL Optical Switch – Gaming Keyboard
Optical switches ensure lighting fast response time.
Compact design with solid construction.
Anodized aluminum body.
Water-resistant and digital sensors for proper input.
Check on Amazon
The last keyboard on the list is from Bloody, another company that has been making waves as far as affordable keyboards are concerned, and honestly, I am quite surprised by how good this turned out to be. Granted, it is not your Razer or your Corsair but the keyboard is excellent in its own right.
I am talking about the Bloody B930 TKL Optical Switch gaming keyboard and while it might look like something that simply is not worth the added cost, once you start using it, you will realize that it is pretty good at everything it does.
Now I was not expecting much from the B930, to begin with. However, after spending some time using it, I can wholeheartedly endorse this keyboard as the performance it delivers is on par with some of the finest options I have tested so far.
The optical switches might indeed look like they are only for a show but they are inherently better than your traditional mechanical switches and most importantly, they are also less prone to failure, which is a great thing, to begin with.
The overall build quality and water-resistant that is offered by this keyboard is another advantage that many people can and will enjoy it.
As far as the downsides are concerned, I honestly cannot think of any. However, I have to tell you one thing that I realized after using the keyboard is that despite being TKL, it still can feel slightly larger than some of the other keyboards in the market due to the frame being on the larger side.
Overall, the B930 TKL is one of the finest options available for you to buy that should solve most of your requirements with ease and you will not run into any problems as far as the performance of this keyboard is concerned. After all, the optical switches are great to have and they are going to last you longer than your traditional mechanical switches because they don't have any metal contact points.
How to Buy the Best TKL Mechanical Keyboard – Checklist
Now that we are done with all the best TKL mechanical keyboards in the market, the next logical step is to start looking at just how you can buy the best keyboard for your use. Now, this is where things get a bit tricky as there are a lot of options available in the market.
So much so that even a veteran can easily get confused in the process, and it is always better that you are looking at the best buying guide that will help you make the right purchase. Thankfully, we have got you covered and we are going to take a look at how you can buy the best mechanical keyboard.
It does not matter if you are going full-sized, TKL, or 60%, this guide is going to help you make the right decision.
What is Your Budget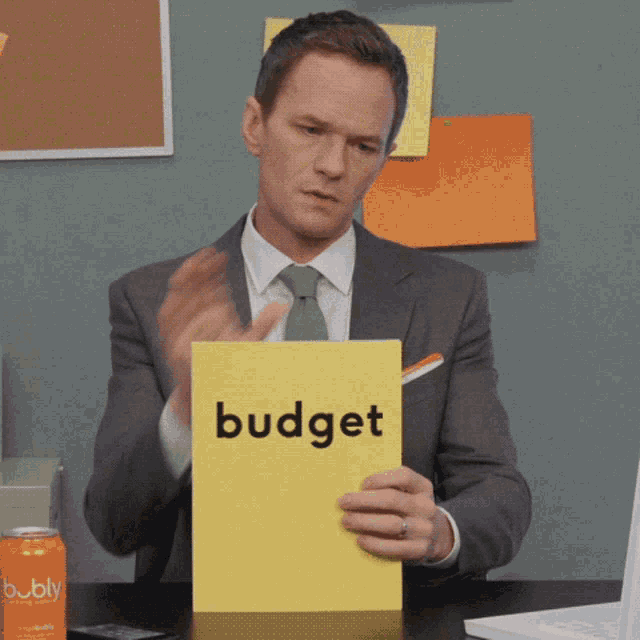 Gone are the days when you had to spend upwards of $100 to get your hands on a good mechanical keyboard. Nowadays, these keyboards are available for a lot cheaper, and that is a great thing.
With most of the things dealt with the next thing that we are going to take a look at is the budget. I understand that you might be wondering why a budget is of any concern here but you have to understand that mechanical keyboards can be pretty expensive to buy.
Therefore, it would be good to have a planned budget so you do not run into any issues. With a proper budget sorted out, you can make the most of your situation and buy the keyboard that you have been eyeing for the longest time.
Picking the Right Switches 
When you are talking mechanical keyboards, the one thing that matters a lot is the switch you are going to invest in. There are different switches from different manufacturers with Cherry MX switches being the most common. However, even these come in a lot of variants, which leaves you confused, and honestly, struggling in most situations.
Thankfully, picking the switch can be narrowed down to a more universal approach and that is looking at their profile. Are they linear switches or are clicky switches that have a tactile bump as well. This is a more important thing that you will have to sort out but it does not take a long time, to figure out.
Linear switches are generally faster and are great for gaming in general. The actuation point, in most cases, is lower on these switches as well. So, you have something good there.
The clicky switches on the other hand have a tactile bump that is often the source behind that click. These switches don't have a sensitive actuation point, but are great for typing, especially if you are looking for those accurate keystrokes.
Then you get a hybrid known as a tactile switch that is commonly known as the Cherry MX Brown which has a tactile bump but doesn't share the same sound profile as the blue or clicky switches.
What About the Optical Switches?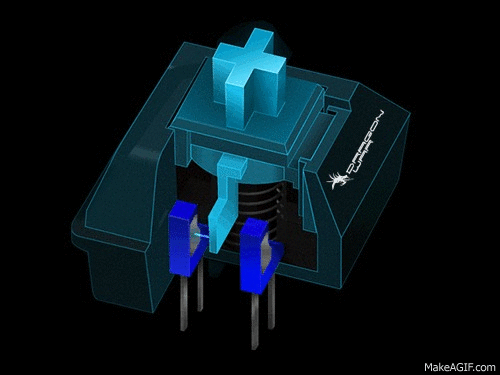 Now over the past couple of months, we have started seeing a rise in optical switches as opposed to mechanical switches only. These switches were introduced by several companies before Razer decided to go mainstream with them when the Razer Huntsman and Huntsman Elite were announced.
Now, these switches are finally hitting the mainstream and for all the right reasons. But how do they work? In theory, they still are a lot like the mechanical switches. They do have mechanical components in them, they have physical moving parts as well.
However, the important bit here is that they have a different way of receiving and transmitting input. There are no metal contact points inside the optical switches, therefore, there is no risk of corrosion or wearing. Additionally, there is not going to be a debounce noise, or delay between signals that can be caused by these contact points.
While they are expensive on higher-end brands, thanks to companies like Bloody, they have become a lot cheaper.
What Size of a Keyboard do You Want? 
I understand that all these keyboards that we have listed here are TKL but keyboards are available in several sizes. For starters, you have a standard full-sized keyboard, then you have a TKL keyboard, and then you have a 60% keyboard.
Whenever you are in the market deciding on the right option, be sure that you are fully aware of the size requirement that you have. More often than not, you may end up buying a keyboard that is either too large for you or is too small. I find the full-sized keyboards best because of the number pad. But your mileage and usage may vary.
Conclusion 
Mechanical keyboards are the way to go in 2023. Using a membrane keyboard makes little to no sense because they feel out of place, and the typing experience is painstaking on those. Especially for long hours. If you want a mechanical keyboard, the market is filled with them and that is why we are here to help.
In conclusion, if you are looking for a good TKL mechanical keyboard, this is the list that will help you with that. If you are looking for something that is going to work without any issues, you should go for the keyboards that we have listed.
The purpose of this roundup was to make sure that everyone has something to buy whenever they are searching for a good keyboard. It does not matter what your budget in general is, we have something for everyone. 
Also read: Best Corsair Mouse
Here are some other interesting models that you might like: