Whether you're playing on a keyboard or holding a controller, committing to a marathon gaming session can be a challenge. Not only are there enemies to see off and quests to navigate, but a gamer can start to ache and feel uncomfortable at times. In order to combat this common issue, treat your posterior to a top gaming chair.
In fact, purchasing a solid gaming chair is the cherry on top of many peoples' gaming setups. The best gaming chairs obviously offer extreme comfort, but they also need to be sturdy, well-made, ergonomic, and stylish. After all, gamers probably wouldn't warm to an uncomfortable and ugly chair. Thankfully, given the continued advancements in the space, a number of manufacturers are consistently adding to their gaming chair collection. There are certainly some fantastic gaming chairs being snapped up on a regular basis in 2023. Let's assess some of the best options below.
Noblechairs Hero
If you're in need of a chair that offers strong back support in particular, then look no further than the Noblechairs Hero. Perfect for gamers who require excellent lumbar support, especially those with a larger frame, this particular gaming chair offers both comfort and support in what is a beautifully designed product. From its superb uPVC leather and its cold-cure pressed foam seat to its pivoting armrests and its 'rake mechanism' backrest, the Noblechairs Hero has it all.
Logitech G x Herman Miller Embody
The Logitech G x Herman Miller Embody gaming chair is mightily impressive. Widely regarded as being the best ergonomic gaming chair on the market right now, it offers unrivaled back support with its tried and tested design. While there isn't a headrest, which might put some people off, it makes up for it in terms of all-round comfort. Additionally, the chair looks slick, while also being straightforward to put together and relatively easy to move around should you want to change up your gaming location at times.
Secretlab Titan Evo 2023
A favored choice for many gamers right now, the Secretlab Titan Evo 2023 is capable of providing you with the comfort you need for any gaming session. Whether you're tackling a tricky level on a console classic or you're relaxing with a game of live dealer roulette on mobile, this trusted chair has everything, from its magnetic cushions and covers to its minor curve on the base of the seat that claims to keep you in a healthy sitting posture. Additionally, the chair comes with 4D armrests, a comfortable seat rest, and a magnetic head cushion, plus an adjustable lumbar support so you can find the perfect position for your body. The chair is also beautifully designed and offers a sense of style thanks to its excellent upholstery. It's worth noting that the Secretlab Titan Evo 2023 is one of the more expensive gaming chairs out there, though, but it's most definitely worth the investment.
NeueChair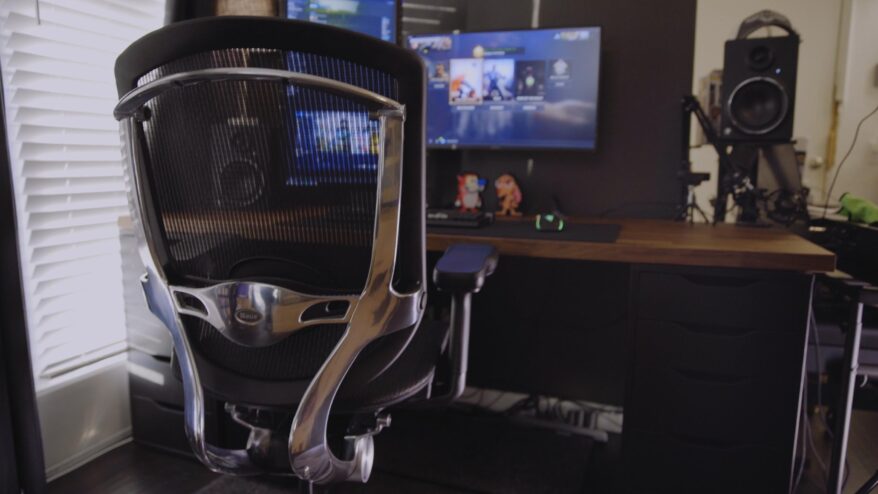 While the NeueChair is generally associated with offices and office workers, it's actually more than suitable for a die-hard gamer. A well-made and incredibly sturdy product, it offers the comfort and support people require, while also being highly adjustable thanks to its armrests and lumbar support, which can be changed to suit your needs. On top of this, the chair even lets you change the height and depth of the backrest. Cheaper than many other top gaming chairs on the list, the NeueChair is more than acceptable for millions of gamers.
Other gaming chairs worth considering include the Secretlab Omega, the AndaSeat Kaiser 3 XL, the Corsair T3 Rush, the DXRacer Craft Series, and the Homall Racer.