is buff legit? Being rewarded for playing games; seems like a dream, doesn't it? But well, this dream is about to become a reality with Buff!
What is Buff?
Buff is a newly launched loyalty program that has become very popular in a short period. It allows you to earn 'Buff coins' for playing different games that are available on the platform, and these could be used for purchasing either in-game rewards such as gift cards and paid skins, etc. or could be used to purchase merchandise such as t-shirts and hats that are available on the platform. 
Update: You can now even buy gaming peripherals like gaming keyboards, gaming mouse and headphones.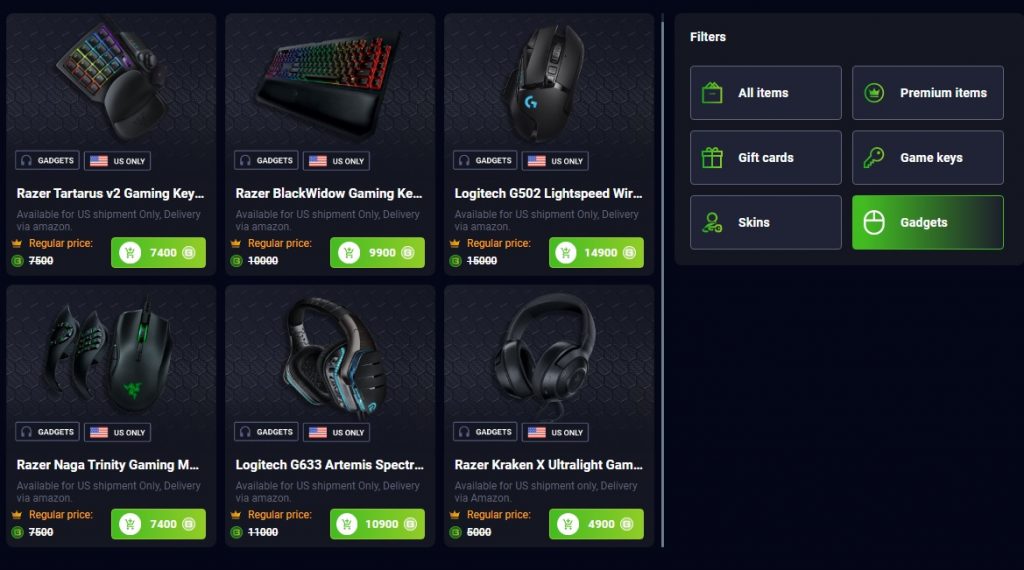 Supportive Platforms
Initially, the loyalty program rolled out for Windows only, but now you can earn coins while playing on your mobile phone too, since the iOS and Android versions of the Buff are available on the App Store and Google Play Store.

Supported Games
Arguably one of the reasons that Buff got such instant fame (over a million downloads in a matter of a few months) is the games that it supports.
The biggest titles of the gaming world, including CSGO, Fortnite, PUBG, and COD: Warzone, are on board with this platform which makes it quite popular amongst the gaming fraternity. Here's a comprehensive list of all the games that you can play to win exciting rewards from using Buff:
CSGO
League of Legends
DOTA 2
Fortnite 
PUBG
Valorant
Rainbow Siege Six
Splitgate
Rocket League
COD: Warzone
Teamfight: Tactics
Apex Legends
The list for mobile games, though not as extensive as their PC counterparts, does include some of the most popular titles. This includes Brawl Stars, Clash of Clans, and Clash Royale. The developers plan on expanding this list with time, and so you'll be able to find your favorite game on this list very soon!
The Main Question: Is it Legit?
A lot of people are startled by the benefits that this platform offers. They're stunned to the extent that they go on to question the credibility of the platform. Let's drill down deeper into the safety and legitimacy of this platform and investigate if something's wrong!
Developed on Overwolf
Overwolf is a platform that helps game developers design and present game add-ons. It is one of the most credible platforms in the gaming industry and for the sake of clarity, let us tell you that apart from Buff, other partners of Overwolf include EA and Intel.
The presence of these giants should tell you enough about the transparency of the company and thus, should clear some of the fog about Buff as well.
What Data Does Buff Take?
Privacy and user data collection have become hot topics lately. Accessing the user's personal data and using it for the wrong purposes has become a common unethical practice and is condemned by the masses. However, with Buff, data is not something to be worried about.
No personal data is accessed, only the gaming history and performance of the user is stored on the database for the sake of providing coins and rewards against it. According to the developers, the data is stored anonymously on the database; meaning your identity won't be revealed at all.
Can Buff Damage my computer?
Gaming PCs are an expensive gadget to have and you cannot afford to get them ruined by malware that is found on the internet. Buff, however, being developed on Overwolf is free from any such discrepancy and will not affect the performance of your computer in any way.
Other Salient Features
Now that you know Buff isn't a scam or wouldn't harm your device in any way, you may be interested to know more about the platform and other services that it offers. So, let's take you through the highlights of some of the best features you'll find here.
Special Challenges
Apart from earning coins through just normal gaming, you can earn extra coins by fulfilling the challenges that you'll find in the 'Challenges' tab on the Buff desktop application. There are different challenges for different games and completing them could help you earn massive bonuses. Examples of challenges include; '3 headshots in a single game', '5 to 1 kill to death ratio' etc. So buck yourself up and get ready to complete some demanding challenges.
Gift Cards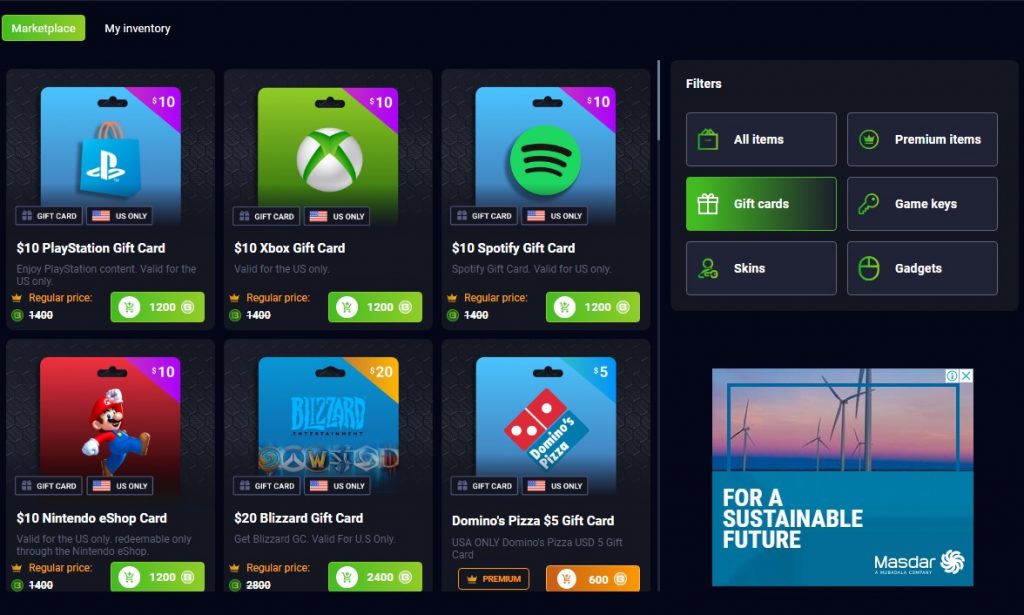 Free DLCs and merchandise aren't the only things you can purchase with your hard-earned Buff coins, but you could also get hold of some really exciting gift cards. Amazon Gift Cards, Xbox and PlayStation gift cards and not just that, but Domino's gift cards are also available on the Buff marketplace. This means you can treat yourself to a scrumptious Domino's pizza after winning a few CSGO death matches!
Buff Premium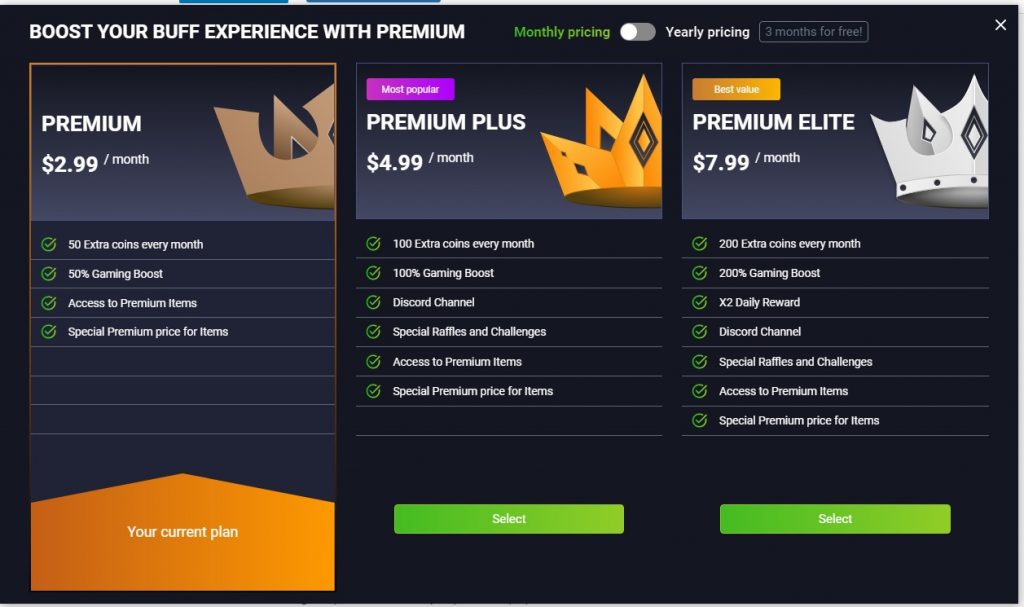 Buff Premium has raised a few eyebrows on the practicality of the platform. The premium subscription is available in three different programs; Premium, Premium Plus, and Premium Elite. Premium users have an edge over their standard counterparts in two ways; earning Coins quicker and having access to better rewards.
The coins for premium users are multiplied to a certain value compared to normal users, meaning a relatively unskilled gamer, but a premium user can earn more as compared to a skilled gamer but a normal user.
This has been called out by a lot of users as unjust, but Buff justifies it by saying it creates an income stream for them, allowing them to improve the platform. 
Users tend to be quite frustrated at the diversion the platform makes in its marketplace for the different categories of users. Certain rewards and cards are only available to premium users. Which makes the platform a whole lot less practical for the free riders.
In addition to the special marketplace and coins treatment, paid Buff users also get a dedicated Discord channel where they can interact with fellow premium users. Additional discounts and offers are also something only accessible to people who pay for it.
The Bottom Line
Though the platform advertises itself as a free one, as mentioned above free users are deprived of a lot of services that their paying counterparts have. 
However, regardless of the distinctive behavior that it keeps within its user base, Buff could still be quite an effective tool.
Downloading it and keeping it active while you do your regular gaming won't do any harm, would rather allow you to get a few add-ons for free that you would've otherwise paid for.
So the final verdict from our side is, do download this and try to make the most out of it, but we're not too sure if paying for it would be a wise decision!